The pieces displayed on this page are in stock (unless specified otherwise) and directly available. If the stock is empty, a reedition is likely. Please note that some of these jewels are ones-of-a-kind and may not be reedited!
These jewels are replicas or close adaptations of archaeological finds. As such, these are perfect accessories for the demanding reenactors.
Anglo-viking Belt Buckle
This belt buckle is a smaller-scale adaptation of a rather late piece, dated XIth century, executed in an anglo-viking style, and found in the River Thames in the United Kingdom
41 mm tall, for a 2.5 cm wide belt
Fröjel Belt Buckle
This belt buckle is a reproduction of a piece found in the region of Fröjel, Gotland, Sweden.
27 mm wide, 54 mm long, for a 2 cm wide belt
Jellinge-style Belt Fitting
This Jellinge-style belt tip-fitting is an adaptation of a similar-shaped brooch, found in the Birka region, Sweden.
The original was in bronze, of similar dimensions.
25 mm wide, 57 mm long
Two rivets are included to fix the fitting
Adelsö Belt Pin, bronze viking belt mount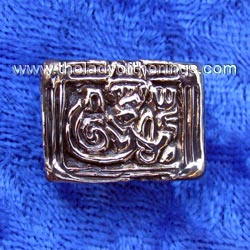 2 pieces currently in stock
Bronze
.00 CHF
This little belt fitting is a reproduction of an archaeological find from Adelsö, Uppland, Sweden.
19 mm wide, 14 mm high, 2 mm thick
4 integrated rivets included